Tricks Of The Tale, Part 3: A Guide To Genesis: The Collins Pop Years
by Clayton Walnum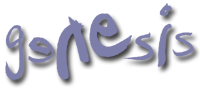 The next two Genesis studio albums continued to move more and more toward the pop and AOR genre. Still, it was pop and AOR that surpassed most of what was popular in the 80s. This was, however, a Genesis that had little in common with the group that produced classic albums such as Foxtrot, Selling England By The Pound, and even the post-Gabriel Trick Of The Tail and Wind & Wuthering. Genesis still sounded like Genesis, but a Genesis with the complexities removed, leaving behind bare-bones songs. Meter changes were all but gone, with most songs boasting a straight, danceable beat. The last two Genesis albums, however, attempted more adventurous fare, though never losing touch with their new pop audience.
After three more albums -- the self-titled Genesis, followed by Invisible Touch, and We Can't Dance -- Phil Collins left the group to pursue a solo career, a career that would make him a household name, albeit with a completely different audience. Although I'm not crazy about Collins' recent output (sounds like one funeral dirge after another to me), one has to give him his due. He went from an unknown drummer to a superstar. His fame over the years has even eclipsed that of the original Genesis front man, Peter Gabriel.
In this final part of the Genesis career overview, we'll examine not only the final four studio albums, but also a couple of live albums and the Genesis boxed sets. We won't bother with releases such as greatest hits collections.
Genesis (1980)

By 1983, Genesis had pretty much finished reinventing itself, having metamorphosed from a seminal progressive band into a pop group. This may be why their twelfth studio album is titled simply Genesis, as if the group wanted to reintroduce themselves to the world. Whether or not you're a fan of Genesis' lighter fare, one has to offer up kudos. Many of the progressive giants tried to modernize their sound and failed miserably. Only Genesis found the path to even greater success, which is a testament to their considerable talent.
When listening to this album's first track, "Mama," one might expect a progressive outing, but most of the other tracks here are radio-ready fare. The only other real exception is the first half of "Second Home By The Sea," which harkens back to the early progressive Genesis. On this album, in fact, Genesis starts getting downright funky, what with the horn arrangements on "Just A Job To Do." The old Genesis-style melodies reveal themselves here and there, though, especially in "Taking It All Too Hard." Some great Genesis melodies also pop up in "That's All."
Invisible Touch (1986)
It would take three years for Genesis to reappear with a new album, but when they did, it would be their biggest success ever. The video version of the song "Land Of Confusion" aired incessantly on MTV, and "Tonight, Tonight, Tonight" played incessantly as the background for a beer commercial. Genesis had solidified their sound and their new audience bought up the album in droves. (One has to wonder what Peter Gabriel -- who, although he's had his share of hits, while staying away from the blatantly commercial -- thought of Genesis's huge, latter-day success.)
Like all Genesis albums from this period, Invisible Touch is a collection of well-written and infectious pop songs. If you dig deep enough, you can always unearth a little of the old Genesis tucked away somewhere in these tracks. You can hear what I mean especially in the rhythmically complex "Anything She Does," as well as in the 11-minute "Domino" and the closing instrumental, "The Brazilian." However, the title song, "Invisible Touch," is the epitome of the new Genesis sound, with "Tonight, Tonight, Tonight" sounding suspiciously like something from a Phil Collins solo album. Ditto "In Too Deep," a slow-paced number that is a hint of Collins' songs to come.
We Can't Dance (1991)
Although the group would release one more album after this one, most fans consider We Can't Dance to be the last real Genesis album, because this would be the last album with Phil Collins, who would soon leave to pursue a hugely successful solo career. Like the other Genesis albums of this era, this is a collection of well written and performed songs. Unlike many of the previous pop albums, however, We Can't Dance has much to offer progressive-rock listeners, often being at least as progressive as today's so called neo-progressive acts such as IQ and Marillion.
Collins turns in some gritty and emotional performances, especially on the opening tracks "No Son Of Mine" and "Jesus He Knows Me," the latter being a biting condemnation of televangelism. The album also includes a couple of adventurous tracks, including the 10-minute "Driving The Last Spike," which builds through several different moods, and "Living Forever," with its wonderful instrumental section. Another track that comes close to full-tilt progressive rock is "Fading Lights," another 10-minute piece that starts off as a typical Collins-esque ballad, but turns into a stirring instrumental tour de force of 70's style Genesis -- really terrific.
Of course, Collins could never resist those sticky ballads, and "Never A Time" is one track that wouldn't have been missed on this album. "Hold On My Heart" and "Since I Lost You" also slide neatly into the fast-forward-to-the-next-track category. Truthfully, there's nothing wrong with these songs - they're great pop, if a bit syrupy - but they water down what might have been a four-star album. Still, all things considered, this is a pleasing mix of old and new Genesis and a fitting departure point for Collins. Taken on its own, without reference to Genesis at their 70s peak, We Can't Dance is great stuff.
The Way We Walk: The Shorts (1992)
In spite of their amazing commercial successes, Genesis was falling apart. It would, in fact, be seven years before another studio album hit the shelves, and that album would be recorded without Phil Collins. The group did a major tour behind the We Can't Dance album, though, and that tour was the source for two live albums, one aimed at their pop audience, and the other aimed at their progressive audience. The first album was titled The Way We Walk: The Shorts, although it could have just as easily been called Greatest Hits Live. Pretty much all of their singles are represented here.
The live performances documented on The Shorts are well recorded and well played, but lack much that separates them from the studio performances of the same songs. Forget any clever new arrangements, virtuosic solos, or other types of surprises one might expect in a lively concert. This is Genesis doing 80's Genesis virtually note for note.
The Way We Walk: The Longs (1992)

Shortly after The Shorts came The Way We Walk: The Longs, a collection of the more progressive material performed during the We Can't Dance tour. As you might suspect from the album's title, all of the tracks are lengthy, with only one song out of six under 10 minutes. The centerpiece of this album is "Old Medley," a nearly 20-minute extravaganza of early Genesis material, including parts of "The Lamb Lies Down On Broadway," "Dance On A Volcano," "The Musical Box," "Firth Of Fifth," and more. It's all beautifully performed and makes one's heart ache for the good old days.
The remainder of the tracks here - including "Domino," "Fading Lights," and "Home By The Sea," -- are lightly progressive, but represent a Genesis already moving toward more commercial fare. Just as with The Shorts, all the tracks here are well recorded and well played. Lovers of Genesis's later, lighter fare will probably lack the patience to make it through these lengthy tracks, but for concert material from the We Can't Dance tour, this is the disc progressive-rock lovers should add to their collection.
Calling All Stations (1997)

And then there were two. Sometime after the We Can't Dance tour, Phil Collins left Genesis, leaving only Tony Banks and Michael Rutherford. Smart money would have been on hanging up the Genesis name and getting on with life, but Banks and Rutherford must have figured that, since they had already weathered the loss of Peter Gabriel with success, maybe they could do it again after Collins' leaving. Unfortunately, that wouldn't be the case.
Banks and Rutherford hired on vocalist Ray Wilson from the neo-prog group Stiltskin and recorded Calling All Stations. When I first heard this album, I hated it, but coming back to it after a few years, I have to admit that it's a pretty good collection of songs. In fact, a couple of tracks are even more reminiscent of the old Genesis than most of the material the band was doing with Phil "Pop" Collins. A good example of this is "Uncertain Weather," a beautiful number reminiscent of "Blood On The Rooftops" or "Ripples" from the progressive Collins years.
Still, most of this album follows the Genesis pop formula. In fact, a couple of the tracks - "Not About Us," for example - sound like songs from a Bryan Adams outing. Sales-wise, this album went nowhere, and, from what I've read in interviews, a lot of the blame for that lies with Genesis themselves. This was a last ditch effort for Banks and Rutherford to save Genesis, and their hearts just weren't in it. Even they must have known it was over. Plus they waited nearly seven years to record a new album. The pop audience is immensely fickle; after seven years, they've long forgotten you exist.
All in all, Wilson is an excellent vocalist, but too slick for a band like Genesis, who had recorded with two distinctive vocalists (Gabriel and Collins, dummy). Another complaint I have about this album is the drumming, most of which could be replaced with a drum machine. Nick D'Virgilio, the drummer for Spock's Beard, played on several tracks, and these tracks stand out in the drumming department. The rest, however, carry a straight, bland beat with few fills to liven things up.
Genesis Archive 1967-75 (1999)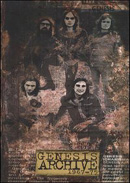 Since their demise, Genesis has released two boxed sets. The first, entitled Genesis Archive 1967-75, is the one to get. All the material here is previously unreleased on CD, and the live version of "The Lamb Lies Down On Broadway" (the first two discs) is worth the price of the entire collection. The remaining two discs include live versions of classic Genesis tracks, including "Dancing With The Moonlit Knight," "Firth Of Fifth," and "Supper's Ready." Also included are rare B sides, alternative mixes, BBC appearances, and demos. All the material here comes from Genesis's amazing progressive years with Peter Gabriel on vocals.
This four-disc set comes with a terrific 80-page book detailing the early history of Genesis. Also featured are tons of great photos, as well as various newspaper clippings, contracts, telegrams, and even a letter from Jonjo Music Co. Ltd. to Peter Gabriel at Charterhouse College. This letter reads in part "I am sorry to tell you that we were not very impressed." Ah, the uncanny, forward-looking vision of record-company executives!
Archive #2 1976-1992 (2000)
This second boxed set documents the Genesis pop era, including only a couple of truly progressive tracks. One might expect more progressive fare considering that the starting year for this collection is 1976, but except for "Inside And Out" and "Pigeons" from the Wind & Wuthering sessions and "It's Yourself" from the Trick Of The Tail sessions, most of this material comes from the lightly progressive to the pop years. (There are also a couple of live progressive tracks, including "Ripples" and "Entangled.")
This three-CD set comes with a 64-page booklet that continues the Genesis history begun in the first boxed set. Again, the book includes lots of great photos, but there isn't much in the way of extra goodies, like reproductions of letters, contracts, or newspaper clippings. Of special interest is the story of Phil Collins's insecurity when it was decided he would front the band after Gabriel left. Fun quotes from Collins include "I wasn't sure if I had a ballsy enough voice to carry the songs" and "I remember going to the first gig scared stiff, not about singing, but about talking to the audience."
And so ends the Genesis saga - at least so far. Maybe someday, there'll be a reunion. Stranger things have happened. At least all of the members of the classic line-up - Peter Gabriel, Phil Collins, Steve Hackett, Tony Banks, and Michael Rutherford - are still part of this mortal plane. As long as that remains true, we can always hope. (But I wouldn't suggest holding your breath.)
[And in 2007, strange things indeed happened - Collins, Rutherford and Banks turned it on again for a massive world tour... -ed.]
[In late 2007, Live Over Europe 2007was released (see my comment above), a 2 CD set compiled from shows all over Europe and encompassing tracks from throughout their career. It's the trio of Collins, Banks and Rutherford, with Stuermer and Thompson. Of course, there are compilation releases aplenty, not just the covered Archives. The latest, in 2013, R-Kive, a 37-track set (comprised of 3 CDs), compiled by the band and presented chronologically. It also includes some solo selections -ed. 2015]
Tricks Of The Tale, Part 1 | Tricks Of The Tale, Part 2
Links: www.genesis-music.com
Copyright © by ProgressiveWorld.net All Right Reserved.
Published on: 2003-04-20 (1306 reads)
[ Go Back ]