Festival News: Chaos Divine, Knight Area and Vanity Added To ProgPower Europe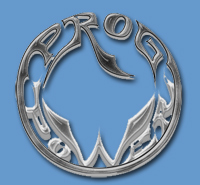 "Today [March 3] we announce 3 more bands for this year's edition of ProgPower Europe. As you know we always try to book a very diverse line-up with bands you know and bands that are completely unknown. And we also try to book a line-up with different music styles, within the progscene.
"For now we confirm the Dutch band Knight Area, a progband that already released 2 albums and played several festivals [including] NEARfest. Later this year a 3rd album will see daylight. Secondly we have booked the completely unknown band Vanity from Poland, their music can be described as schizophrenic progmetal. Check them out at Myspace to judge yourself, a song like "Caterine" is just a masterpiece. And last but not least, we booked one of the best Australian newcomers, Chaos Divine. This band has just released its debut CD in their home country, the reactions are overwhelming and they are described as a mix of Dream Theater and Arch Enemy.
"This means that so far we have booked the following bands:
"Chaos Divine (Australia), Cloudscape (Sweden), Knight Area (The Netherlands), Neverland (Turkey), Prospect (Slovenia), Seventh Wonder (Sweden), Vanity (Poland)
8 more bands will be announced within the next few weeks, including the headliners and some bands that make their return to ProgPower Europe. Ticket sales has already started, check out our website for all the details."
[Source: ProgPower Europe]