CD/DVD Releases: Vildhjarta Reveals Artwork And Track-listing For New Album, ''Måsstaden''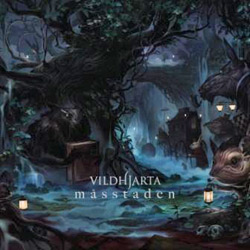 Recently signed to Century Media Records, progressive djentlemen Vildhjarta are now ready to unleash their first full-length album, Måsstaden, on November 28th in Europe and November 29th in North America! An album teaser trailer for the Swedish septet's masterpiece is now available online, so be sure to check it out here.
Featuring artwork by Rickard Westman, Må:sstaden is a concept record that tells the tale of a hidden and isolated town, narrated in a classic fable manner.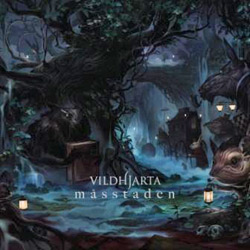 Måsstaden track-listing:
1. Shadow
2. Dagger
3. Eternal Golden Monk
4. Benblåst
5. Östpeppar
6. Traces
7. Phobon Nika
8. Måsstadens Nationalsång
9. When No One Walks With You
10. All These Feelings
11. Nojja
12. Deceit
13. The Lone Deranger
Further details about Måsstaden will be revealed soon, so stay tuned!
[Source: Century Media]