Artist News: Headless Sign To Lion Music
Lion Music are pleased to announce the signing of Headless, a metal band that sees Italian guitarists Walter Cianciusi and Dario Parente teaming up with one of Europe's premier rock vocalists in Göran Edman (Yngwie Malmsteen, John Norum, Karmakanic) and a drum legend in Scott Rockenfield (Queensrÿche).


The forthcoming album Growing Apart sees 10 songs shaped around the classy drumming of Scott Rockenfield and melodic vocals of Göran Edman which fuse hard rock and heavy metal with progressive elements.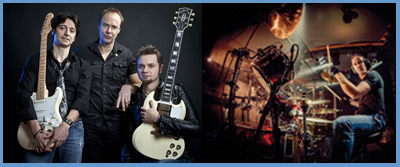 Growing Apart gets its digital release through Lion Music on 7th June 2013. Full release details to follow shortly.
[Source: Lion Music]