Festival News: Recalling RosFest 2017's First Three Band Annoucements

Let's catch up - and catch you up, maybe - with some recent RosFest news, namely, the first three bands announced for 2017!
On June 20, it was announced that the Saturday headliner would be The Neal Morse Band. "Neal Morse is a household name in the world of progressive rock. His tenure as a founding member of legendary US progressive rock band Spock's Beard initially brought him to fame, but his name and stature as a band musician and solo artist have continued to soar after leaving the band in 2002. Neal has produced numerous solo albums, some exploring progressive rock and others focusing on Christian worship music. He is also a key member in progressive rock supergroups Transatlantic and Flying Colors, and was an instrumental member in The Beatles cover band Yellow Matter Custard, where he worked with Mike Portnoy and Paul Gilbert.

"In 2015 he formally founded The Neal Morse Band, teaming up with Eric Gillette (guitars) and longtime collaborators Mike Portnoy (drums) and Randy George (bass). This now-formalized band constellation's first studio album, The Grand Experiment, was released in 2015. A live CD/DVD is currently in the works, and has been scheduled for release in the summer of 2016." [The 2CD/1DVD set Alive Again was released on August 5 via Radiant Records -ed.]
"The Neal Morse Band is amongst the select few progressive rock bands universally regarded as natural headliners for a progressive rock festival. We're excited to announce them as the Saturday Night headliners for ROSfest 2017, and know that many are already eagerly anticipating seeing them perform for us in Gettysburg next year."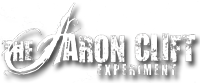 Then on June 22, it was US band The Aaron Clift Experiment turn in the spotlight, announced as the "the first band out on Saturday at ROSfest 2017.
"This Texas-based foursome formed in 2012, and their debut album Lonely Hills quickly made an impact, with the highly influential Prog Magazine describing them as one of the best unsigned bands of 2013. Their second album Outer Light, Inner Darkness has met with even more critical acclaim and positive reviews worldwide. Due to the strengths of these two albums, Prog Magazine has nominated the band for 'The Limelight Award' in 2016, an honor reserved for what the magazine describes as rising prog stars."
[My .02 (before I read any further): Perhaps because of the presence - and the tone - of the violin, the track "Kissed By The Sun" recalls - to me - Kansas. Vocalist Clift doesn't sound like Walsh or anything. He does have a pleasant voice, that is as appealing as the music that surrounds it. -ed]
"The Aaron Clift Experiment is a contemporary progressive rock band that blends their sources of inspiration, jazz and classical music as much as a variety of progressive rock bands, inside a compelling and accessible context. This unique combination creates music that's easy on the mind at the surface level, but contains a vast amount of the subtle intricate features and details that a progressive rock-inclined audience tends to appreciate. Aaron Clift (vocals, keyboards), Eric Gutierrez (guitars), Devin North (bass) and Tim Smith (drums) is a foursome that have all the ingredients needed to rise to a higher stature in the world of progressive rock.
"We obviously agree with The Prog Magazine's verdict of The Aaron Clift Experiment being rising stars in the world of progressive rock, and we're proud and happy that ROSfest 2017 is one of the events that will spread the word about this talented quartet."
And lastly, on June 23, it was announced that "veteran US band Unified Past will be the second band to play on Saturday at ROSfest 2017.
"This New York-based band formed in 1998, with roots going back to early 1990's band Labyrinth. Although the band was originally aligned towards a progressive metal-oriented sound with inspiration from bands like Rush, in the last few years their style has morphed due to a changing line-up. These days, veteran members Stephen Speelman (guitars, keyboards) and Victor Tassone (drums) have been joined by Dave Mickelson (bass) and Phil Naro (vocals)."
[*My "quick take" reinforces the comments above, though formulated before reading those sections. Listening to "Erasure Principle" right now, vocally I think of Yes (as well as a bit of LaBrie, now that I think about it); musically it's heavier, parpier prog rock than Yes (and less so than Dream Theater) - bright 'n' shiny like much American prog. In 2000, both Bobo and I each reviewed their 1999 debut,
From The Splintered Present Surfaces...
, so clearly I (at least) have some catchin' up to do there, too. -ed.]
"Cue the band's seventh album Shifting The Equilibrium, released on US label Melodic Revolution Records in 2015. The bite of progressive metal is still present, with traces of bands such as Rush and possibly even Dream Theater, but it's now paired with sounds of a more vintage nature that could be compared to bands like Yes. With the excellent lead vocals of Phil Naro as the proverbial icing on the cake, Shifting The Equilibrium has been a true-to-life game changer for this band.
"Unified Past is a veteran act that has transformed in the last couple years from relative obscurity into a group that could really be going places, and we're sure that they are one of the bands that will make a really strong impression at ROSfest in 2017. We were surprised and amazed by their latest album, and we're certain that this fantastic group will surprise and amaze us all on stage as well!"
RosFest 2017 is scheduled for May 5 - 7, 2017 at the Majestic Theater in Gettysburg, PA. Too early to buy tickets (that usually happens in November), but not to early to mark your calendars! 7 more bands yet to be announced.
[Source: RosFest website]