CD/DVD Releases: Pre-Orders Begin For Riverside's "Eye Of The Soundscape"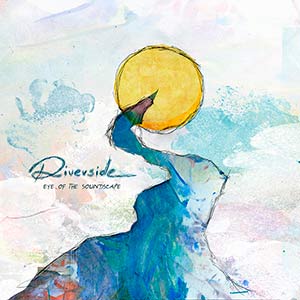 Following on from our August 29 item, Eye Of The Soundscape - a complimentary instrumental release from Riverside - features 13 experimental and atmospheric compositions, including tracks previously used as bonus material for the Shrine Of New Generation Slaves and Love, Fear And The Time Machine albums, rarities 2007/2008 (a new mix of "Rapid Eye Movement" and the single "Rainbow Trip") and four new compositions ("Where The River Flows," "Shine," "Sleepwalkers" and "Eye Of The Soundscape" - over 30 minutes).
The album will be available as 2CD-Mediabook, 3LP (With both CD's as bonus) and Digital Download. Pre-orders are available from Mystic Productions in Poland; the album will be released October 21, 2016.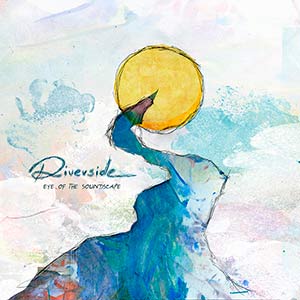 Tracklisting:
CD 1:
1. Where The River Flows (10:53)
2. Shine (4:09)
3. Rapid Eye Movement (2016 mix) (12:40)
4. Night Session - Part One (10:40)
5. Night Session - Part Two (11:35)
CD 2:
1. Sleepwalkers (07:19)
2. Rainbow Trip (2016 mix) (06:19)
3. Heavenland (04:59)
4. Return (06:50)
5. Aether (08:43)
6. Machines (03:53)
7. Promise (02:44)
8. Eye Of The Soundscape (11:30)
Vinyl:
A:
1. Where The River Flows (10:51)
2. Shine (04:08)
3. Sleepwalkers (07:18)
B:
1. Rapid Eye Movement (2016 Mix) (12:40)
2. Rainbow Trip (2016 Mix) (06:19)
C:
1. Night Session - Part One (10:40)
2. Night Session - Part Two (11:30)
D:
1. Heavenland (04:59)
2. Return (06:51)
3. Aether (08:43)
E:
1. Machines (03:54)
2. Promise (02:44)
3. Eye Of The Soundscape (11:33)
F:
Etching (No music)
[Source: Riverside]