CD/DVD Releases: More Details On New Ayreon Album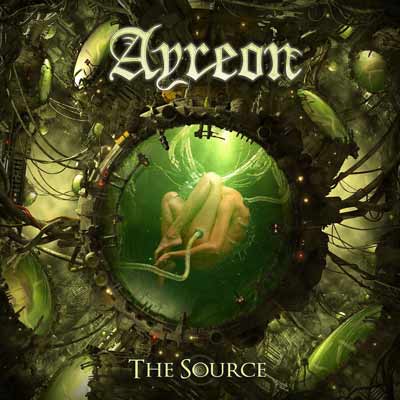 As we shared in November, Arjen Lucassen will release a new Ayreon album this year. On Thursday, he released the title - The Source - and album artwork (see small at left; larger below). Over a period time, the guest artists were revealed where Lucassen did so as a guessing game.
All the players - vocalists and instrumentalists - have now been revealed, so here, too, is the list of whom you will hear on this new opus:

Vocalists: James LaBrie as "The Historian," Tommy Rogers as "The Chemist," Simone Simons as "The Counselor," Michael Mills as "TH-1," Floor Jansen as "The Biologist," Hansi Kürsch as "The Astronomer," Tobias Sammet as "The Captain," Michael Eriksen as "The Diplomat," Nils K Rue as "The Prophet," Zaher Zorgati as "The Preacher," Tommy Karevik as "The Opposition Leader," and Russell Allen as "The President"
Musicians: Paul Gilbert, guest guitar solo; Guthrie Gowan, guest guitar solo; Mark Kelly, keyboard solo, and Marcel Coenen, guest guitar solo.

[Source: Arjen Lucassen Facebook & website]