Dutch Progressive Rock Group Leap Day Release Debut CD
Date: Sunday, August 16 @ 23:00:00 UTC
Topic: Album Release News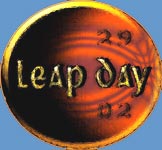 After being signed to Polish record label Oskar in December 2008, the new prog band Leap Day (with members and ex-members of Nice Beaver, Flamborough Head, Trion, King Eider and Pink Floyd Project) have worked very hard, recording their all-new music.
Under productional supervision of Derk Evert Waalkens, one of the band?s keyboard players, Leap Day have created an album which reminds to the music of Flower Kings or Marillion.
The album?s called Awaking The Muse, a very apropriate title to what this band is up to: a musical six-piece, closely working together, adapting loads of different ideas, moalding a variety of soundscapes, both on stage as well as on record.
Recognized by Witold Andree for the band?s potential, it was he who immediately gave Leap Day the certainty of a release, resulting in this firstborn effort.
Even when Awaking The Muse was being mixed, the band already carried on writing and rehearsing with promises towards future releases.
Leap Day will promote the album live as well, with dates at such prestigious festivals as pROCKfest, October 2 - 3 at Movie in Bielefeld, Germany and Progfarm, November 7, at De Harmsdobbe in Bakkeveen, Holland.
[Source: Leap Day]