Suomi Metal Star Contest Winner Oddland Tto Release Debut Album In April
Date: Saturday, February 18 @ 21:15:00 UTC
Topic: Album Release News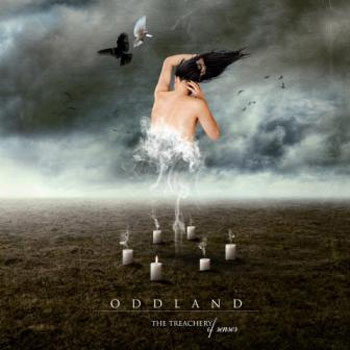 Do you remember? It was Oddland from Turku who won over the majority of the Suomi Metal Star contest jury members with their sophisticated progressive metal/rock and got a record deal with Century Media Records. [You don't? Neither do I... we may not have reported on it -ed.]
After spending months writing new material, the band is very excited to get the record out to fans. "This record was long in the making, as most of the tracks were already composed when we got signed by CM, but even the older songs evolved a lot during pre-production. We feel that in the end we succeeded in making a great record as a whole, rather than just a collection of individual songs," says Sakari Ojanen (vocals / guitar).

"Working with Dan Swanö was very satisfactory -- he really helped us attain the sound we were after. Also worth mentioning is the contribution of Samu Oittinen at Fantom Studios, who helped us nail the organic sound we wanted for the raw tracks. We feel there isn't too much of this kind of music out there so hopefully 'The Treachery Of Senses' won't go unnoticed. In the end, we couldn't be happier with the outcome-- we feel we made a killer debut album."
Dan Swanö, Unisound, also comments: "One of the best albums I have mixed. Ever! Incredible songs, stellar musicianship. I am proud to be a part of this amazing record!"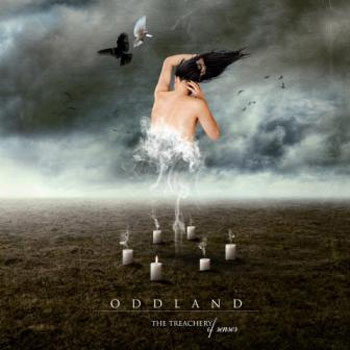 Oddland also teamed-up with Elton Fernandes (www.eltonfernandes.com) for the artwork to perfect their artistic vision for the album. The track-listing for The Treachery Of Senses is below.

The Treachery Of Senses track listing:

1. Above And Beyond
2. Flooding Light
3. In The Eyes Of The Mourning
4. Aisle Of Array
5. Past The Gates
6. Still The Spirit Stays
7. In Endless Endeavour
8. Sewers
9. Lines Of Silver Blood
10. Ire

The Treachery Of Senses will be released on April 30th in Europe and May 8th in North America (as a digital download only). The album's first single will be premiered in the coming weeks, so stay tuned for more news about Oddland coming soon!

[Don't know 'bout you, but there's something about the art that makes me think of Apocalyptica's Reflections... I think it's the balance between sky and earth, and the girl... and of Arena's The Visitor for that matter with the cloud-darkened sky... -ed.]



[Source: Century Media]