Dennis Haley | Myriad | Arena

Dennis Haley opened ROSfest 2005 with a set of electronic/space music.




The second artist to perform at the April 29 pre-show was Myriad. Here, guitarist Ed Moehring and bassist Brian Cohen.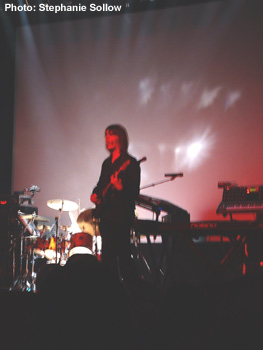 Peeking out from behind the drumkit is Tom Spagna.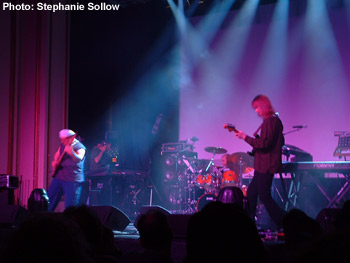 Tom Spagna



The headliners were Arena, the bassist spot filled by one-time member John Jowitt as Ian Salmon couldn't make it: Above: Rob Sowden and John Mitchell



Mitchell again, lost in a guitar solo (in a bad photo made less bad with some Photoshop adjusting...)



Sowden singing "(Don't Forget To) Breathe"... hat n' all...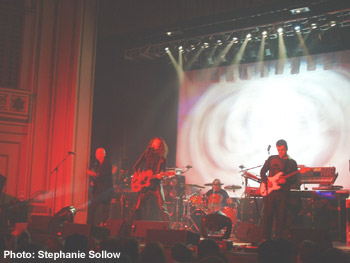 This and the next two were shots that I especially liked and seemed to do well even at their "normal" size... (though, the first shot above ain't too bad, either)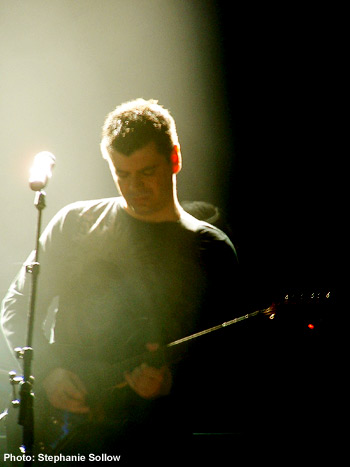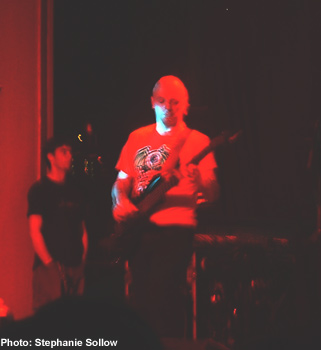 Here's Jowitt... most of the material was from his era...



And here's a shot very much fiddled with in Photoshop to bring out (sorta) some of the details...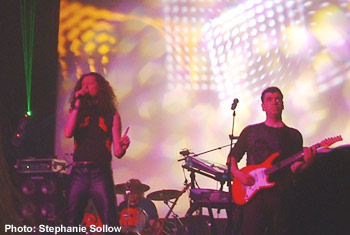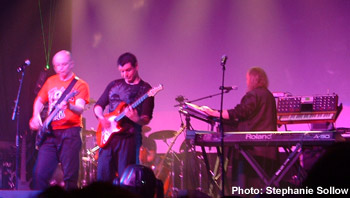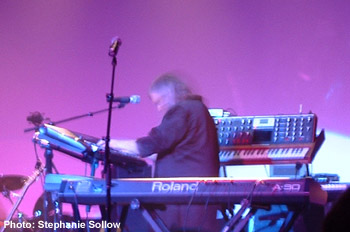 The best shot of Clive Nolan in the bunch...



Here Jowitt and Mitchell help each other out... Oh, wish the shot'd come out better. :-(



Thank you and goodnight

Yes, Mick Pointer was there, too, but sadly my pics were nothing but blurry shots of the kit.

And thus ends Day Zero - the pre-show - of ROSfest 2005.

< < Back to Gallery | On to Day One > >
© 2005 Stephanie Sollow, Duncan N Glenday
© Copyright 1999, 2005 Progressive World
Photographs © Stephanie Sollow and Duncan N Glenday