CD/DVD Releases: Presto Ballet - New Album Title, Release Date Revealed
Presto Ballet, the project led by ex-Metal Church guitarist Kurdt Vanderhoof, will release its new album, Invisible Places, on February 4, 2011 via SAOL / H'Art / Zebralution. The cover artwork for the CD can be viewed at left and below.
Presto Ballett's current lineup consists of Vanderhoof, former Metal Church singer Ronny Munroe, drummer Bill Raymond, keyboardist Kerry Shacklett and bassist Bobby Ferkovich.
Presto Ballet released its second LP, The Lost Art Of Time Travel, in 2008 in the U.S. through ProgRock Records.

Presto Ballet's music was previously described as "highly reminiscent of '70s prog rock, as the band was founded chiefly as a tribute to classic progressive bands such as Yes and Kansas. Their debut album, Peace Among The Ruins, was released in 2005 to general praise and considerable press. Critics consistently commented on the album's warm and organic sound, a feeling created through the use of analog recorders and vintage instruments, played with great skill and precision. The band used no drum machines, digital recorders or sequencers in the studio."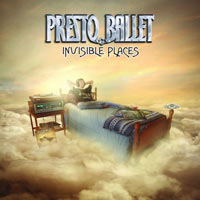 [Source: Blabbermouth.net]