CD/DVD Releases: Lemuria Release ''Chanson De La Croisade''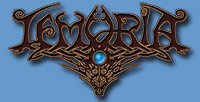 Niklaas Reinhold, lead vocalist of Belgian symphonic metal band Lemuria, writes, "We have just released a new concept album called Chanson De La Croisade. Running for over an hour in total, the album takes the listener on a journey through medieval France, during the age of the crusades.
"Our musical style has been compared to Dimmu Borgir, Hollenthon, Turisas and Bal-Sagoth. The album was mastered by Peter In de Betou (Septic Flesh, Dimmu Borgir, Arch Enemy a.o.) and is presented as an attractive digipack with the story and lyrics interwoven in a 28-page full colour booklet.

"We have released the CD ourselves and doing as much as we can to spread the word. Time, money and effort has been poured into this as you will find out when you listen to our music.
"Samples and full songs are available on our Myspace-, Facebook-, and Soundcloud pages:
www.soundcloud.com/lemuria-1 (better quality)
www.myspace.com/lemuriascrypt
www.facebook.com/lemuria.be"