CD/DVD Releases: New Solo Album By Steven Wilson Due Sep 27
Porcupine Tree's Steven Wilson (who has been a part so many other projects that we could have started this sentence any number of ways) is releasing a solo album, Grace For Drowning, on September 27 through KScope. There is dedicated website for the album, www.gracefordrowning.com, where you can learn more about the CD and, of course, pre-order it. Wilson will also embark on a solo tour this fall, October in Europle and November in North America.
Grace For Drowning is a double album that Wilson describes as his "biggest project to date."

Following on from 2009's Insurgentes, he says, "This record takes [the important step that Insurgentes was] as a starting point, but it's more 'experimental' and more eclectic. For me the golden period for music was the late sixties and early seventies, when the album became the primary means of artistic expression, when musicians liberated themselves from the 3 minute pop song format, and started to draw on jazz and classical music especially, combining it with the spirit of psychedelia to create 'journeys in sound' I guess you could call them. So without being retro, my album is a kind of homage to that spirit."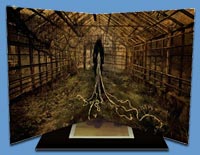 Grace... will come in a mediabook edition, 180 gram heavyweight vinyl versions (2LPs, gatefold sleeve, and it also comes with a drop card containing a code to download a digital version of the album). Plus there's a deluxe edition with a 120 page hardback book with 3CDs and a blu-ray. The third CD of the set is out-takes and demo material; the blu-ray has a 5.1 surround sound mix, high resolution stereo, additional demos, films for 5 of the tracks, directed by Lasse Haile, photo galleries, and handwritten notes/lyrics. (You will find the website takes it cue from this, as the text is/appears in a handwriting font...).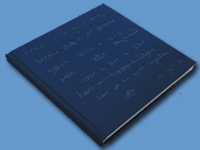 Volume 1 - Deform To Form A Star (the first disc) contains the following tracks:
Grace For Drowning (2:00)
Sectarian (7:45)
Deform To Form A Star (8:00)
No Part Of Me (5:45)
Postcard (4:30)
Raider Prelude (2:30)
Remainder The Black Dog (9:30)
Volume 2 - Like Dust I Have Cleared From My Eye includes:
Bella De Jour (3:00)
Index (4:45)
Track One (4:15)
Raider II (23:15)
Like Dust I Have Cleared From My Eye (8:00)
Volume 3 - The Map (demos and outakes) -- deluxe version only:
Home In Negative (3:00)
Fluid tap (5:45)
The Map (3:30)
Raider Acceleration (6:15)
Black Dog Throwbacks (2:30)
Raider II - demo version (21:15)
Availabe from Burning Shed (UK), EMP (Germany), Newbury Comics (USA) and Platomania (NL)
Tour dates:
Oct 21 - Wisla Hall, Krakow, PL
Oct 22 - Heimathaten, Berlin, DE
Oct 23 - Muffathalle, Munich, DE
Oct 25 - Paradiso, Amsterdam, NL
Oct 26 - Bataclan, Paris, FR
Oct 27 - Live Music Hall, Cologne, DE
Oct 28 - Markthalle, Hamburg, DE
Oct 30 - Boerderij, Zoetermeer, NL
Oct 31 - Shepherd's Bush Empire, London, England, UK
Nov 08 - House Of Blues, Orlando, FL, US
Nov 10 - Ram's Head, Baltimore, MD, US
Nov 11 - Best Buy Theater, New York, NY, US
Nov 12 - Temple Performing Arts Center, Philadelphia, PA, US
Nov 13 - Berklee Performance Center, Boston, MA, US
Nov 15 - Corona, Montreal, QC, CA
Nov 16 - Opera House, Toronto, ON, CA
Nov 18 - Park West, Chicago, IL, US
[Source: compiled from the Grace For Drowning website, Burning Shed website]