CD/DVD Releases: News Bits: Nightwish, The Safety Fire, Axemasterm Queensryche...
Nightwish, Finnish masters of symphonic dark metal, just released another trailer for the band's highly anticipated new masterpiece Imaginaerum which is going to be released December 2, 2011.
The trailer is mainly about the pre-listening session which was held at the Nuclear Blast headquarters in Germany in early September and also features various statements from international media. Check out the trailer at: www.youtube.com/watch?v=T6btD06LlLE [Source: Nuclear Blast]

----------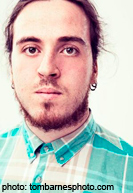 Derya "Dez" Nagle from progressive metalers The Safety Fire has now joined Guitar World.com as a guest columnist! In addition to handling guitar duties along with Joaquin "Jo" Ardiles, Dez also produced and mixed The Safety Fire's upcoming full-length album, Grind The Ocean, as part of his BlackBear Productions operation, through which he also produced bands such as Rise To Remain (EMI), The Haarp Machine (Sumerian), and Palehorse (Eyesofsound). Dez's columns will focus on his experience as both a producer and guitarist, so be sure to check Guitar World.com often for the latest advice from Dez! To read his first installment, click the link below:
www.guitarworld.com/safety-fires-derya-dez-nagle-tales-road
Dez and Jo also previously launched the play-through and tabs for their new single, "Huge Hammers," on Guitar World.com. To learn how to play "Huge Hammers" for yourself, watch guitarists Dez and Jo dissect the track's shred-work here:
www.guitarworld.com/safety-fire-show-you-how-play-huge-hammers
The Safety Fire's upcoming full-length album, Grind The Ocean, won't be released until 2012, but the record's first single, "Huge Hammers", is now available for purchase on iTunes here. Stay tuned for more new material from The Safety Fire coming soon! [Source: InsideOut Music]
----------
Axemaster is proud to announce that music from their Blessing In The Skies album as well as their video for the song "Slave To The Blade" are scheduled to be featured in the upcoming horror movie titled Metal Maniac. Producer of the film, Susan Kapostasy, said "Metal Maniac is my tribute to all things horror and heavy metal, which is why I'm so excited to include Axemaster in the soundtrack."
Metal Maniac is currently in filming and no official release date has been set. Other bands that will be featured on the soundtrack include Manilla Road, Nasty Savage, Deceased, Oz, Hobbs' Angel of Death, Black Death, Borrowed Time, and more. [Source: Axemaster]
----------
Seattle progressive rockers Queensrÿche are rumored to be planning to perform their 1986 album, Rage For Order, in its entirety again at an upcoming hometown show. More details will be made available soon. [Source> Blabbermouth.net]