CD/DVD Releases: Deep Purple, Opeth, Dream Theater, Symphony X Members Feat. On Nektar Covers CD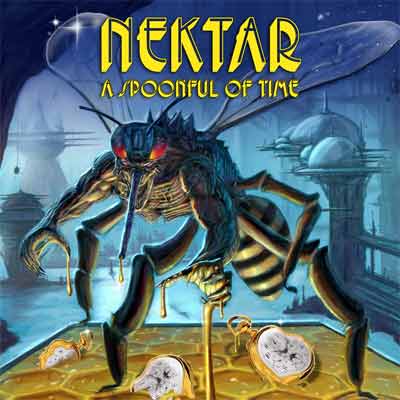 Progressive rock fans worldwide were buzzing with excitement last month about the then forthcoming release of a new covers CD by music legends Nektar called A Spoonful Of Time, featuring an all-star guest lineup. On November 27, Cleopatra Records celebrated the band's 43rd anniversary by releasing the first-ever covers album by the iconic U.K. ensemble, joined by an incredible gathering of musical heroes, including members of Yes, King Crimson, Deep Purple, Symphony X, Opeth, Marillion, Asia, The Moody Blues, Dream Theater, Tangerine Dream, Mahavishnu Orchestra, Hawkwind, The Zombies, Toto and Cream.

Says founding Nektar member Roye Albrighton: "The idea originated from Cleopatra themselves. They thought it might be a good idea to do an album of classic songs with a multitude of different players but under the Nektar banner. Klaus, Ron and myself were to be the staple musicians taking part and the files would be given out to various musicians to do their parts. I was asked to do most of the vocals except for the one track which was ('Africa') and quite a few guitars, too. Ron did a lot of the drums and Klaus was prominent on several of the tracks on Hammond and mellotron."
A Spoonful Of Time was produced by the band and mixed by prog icon Billy Sherwood, who also played bass on some of the tracks.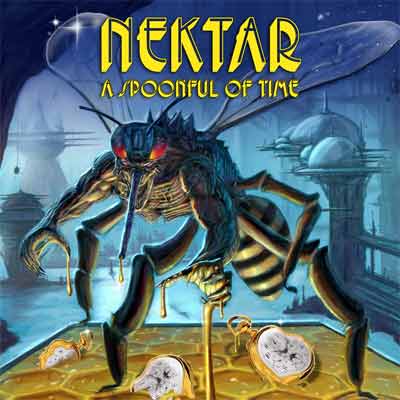 Says Billy: "I really enjoyed working with Nektar on their new record. It was an honor playing bass on the entire project too!! Roye is very creative and inspiring to be around. Ron and Klaus are great to work with too. I felt like it was working with friends, making music, as it should be. I look forward to playing some gigs with them in the future."
Adds Roye: "The songs featured on the album were chosen by Cleopatra, of which a few of them I quite like. It was good working with Billy on this covers album and our new studio album, Time Machine, and like me, he wants the absolute best for the music."
As far as future plans for Nektar, Albrighton says: "To make more music, and to experiment more in different ways."
In closing, Roye has this to impart to the band's longstanding fans: "A huge thanks to all those fans who have stuck by the band through thick and thin over the years. We are only doing it for you."
Tracklisting:
"Sirius" feat. Michael Pinnella (Symphony X)
"Spirit Of Radio" feat. Mark Kelly (Marillion)
"Fly Like An Eagle" feat. Geoff Downes (Asia, Yes) and Joel Vandtroogenbroeck (Brainticket)
"Wish You Were Here" feat. Edger Froese (Tangerine Dream)
"For The Love Of Money" feat. Ian Paice (Deep Purple) and Nik Turner (Hawkwind)
"Can't Find My Way Home" feat. Steve Howe (Yes), Derek Sherinian (Dream Theater, Black Country Communion) and Mel Collins (King Crimson)
"2000 Light Years From Home" feat. Simon House (Hawkwind)
"Riders On The Storm" feat. Billy Sheehan (Mr. Big) and Rod Argent (Zombies, Argent)
"Blinded By The Light" feat. Joakim Svalberg (Opeth) and Ginger Baker (Cream)
"Out Of The Blue" feat. Simon House
"Old Man" feat. David Cross (King Crimson)
"Dream Weaver" feat. Jerry Goodman (Mahavishnu Orchestra)
"I'm Not In Love" feat. Rick Wakeman (Yes)
"Africa" feat. Bobby Kimball (Toto) and Patrick Moraz (Moody Blues)
[Source: Blabbermouth.net, Nektar]