Opeth Working With Keyboardist Joakim Svalberg; U.S. Dates Announced
Date: Monday, June 06 @ 23:00:00 UTC
Topic: Band News (tours, comings/goings, etc)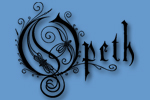 According to the French edition of Rock Hard magazine, keyboardist Joakim Svalberg (Yngwie Malmsteen, Glenn Hughes) has been rehearsing with Swedish progressive metallers Opeth for the past few weeks, but has not yet been made an official member of the band.
A photo of Svalberg in the studio with Opeth during the mixing sessions for the group's new album, Heritage, can be seen below.
Keyboardist Per Wiberg, who joined Opeth in 2005, was relieved of his duties in April as part of a mutual decision with the remaining members of the band.


In other news, Opeth will embark on a North American headlining tour in September with support from Katatonia. So far the following dates have been revealed:
Sep. 19 - Worcester, MA - Palladium
Sep. 20 - Hartford, CT - Webster Theatre
Sep. 21 - New York, NY - Webster Hall
Sep. 22 - New York, NY - Webster Hall
Sep. 26 - Columbus, OH - Newport Music Hall
Sep. 28 - Nashville, TN - Cannery Ballroom
Sep. 29 - Charlotte, NC - Amos' Southend
Oct. 06 - Kansas City, MO - Beaumont Club
Oct. 08 - Winnipeg, MB - Garrick Centre
Oct. 16 - Portland, OR - Roseland Theater
Oct. 21 - Pomona, CA - The Fox Theater
Oct. 25 - Denver, CO - Ogden Theater
Opeth will release its tenth album, Heritage, on September 20 via Roadrunner Records.
[Source: edited from a Blabbermouth.net posting]