Uli Jon Roth Schedules ''Sky Academy'' Seminar For January
Date: Wednesday, December 21 @ 01:00:00 UTC
Topic: Band News (tours, comings/goings, etc)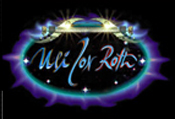 Legendary guitarist Uli Jon Roth's (Scorpions, solo) Sky Academy seminar is now confirmed for Anaheim, California for January 23, 2012.
Sky Academy was conceived by Uli to provide knowledge and inspiration to those who take guitar seriously and to help them reach a new plateau. The seminars are designed to open people's eyes to new possibilities and to trigger an awakening of the student's full awareness. The philosophy and approach of Sky Academy is consistent with the ideals of its founder.

The teaching will center on achieving the student's transition to a noticeably higher level of ability. This includes raising their general and specific musical awareness, as well as facilitating an increase in their technical abilities. The participants will be able to receive invaluable direct insights into the way Uli approaches the art of guitar playing, as well as concerning his philosophy of music in general.
To enroll, go to this location.
In other news, Uli will embark on a North American tour in January, beginning with three shows during NAMM and then picking up again in Milwaukee on January 26.
Confirmed dates so far (more to be added):
Jan. 20 - Corona, CA @ The Marque 15
Jan. 21 - Hollywood, CA @ Key Club (NAMM Jam)
Jan. 22 - Ramona, CA @ Ramona Mainstage
Jan. 26 - Milwaukee, WI @ Shank Hall
Jan. 27 - Chicago, IL @ Reggies
Jan. 29 - Toronto, ONT @ The Rockpile
Jan. 31 - New York, NY @ B.B. Blues Club & Grill (with Leslie West)
Feb. 01 - Foxbourough, MA @ Showcase Live (with Leslie West)
Feb. 02 - Pittsburgh, PA @ Altar Bar
Feb. 03 - Sellersville, PA @ Sellersville Theater (with Leslie West)
Feb. 04 - Sayreville, NJ @ Starland Ballroom (with Leslie West)
Feb. 09 - Tempe, AZ @ Club Red
Feb. 10 - Redondo Beach, CA @ The Brixton
Feb. 11 - Oakland, CA @ The Pound West
Feb. 14 - Tacoma, WA @ Backstage Live
Feb. 15 - Seatle, WA @ El Corazon
Feb. 17 - Orangevale, CA @ The Boardwalk
Feb. 18 - Garden Grove, CA @ The Can
[Source: Blabbermouth.net]