Djam Karet (And Related) News...
Date: Wednesday, December 26 @ 23:15:00 UTC
Topic: Album Release News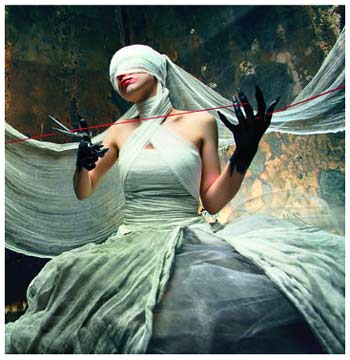 In mid-November, it was announced that Herd of Instinct's new album: Conjure ... will be released Tuesday, January 22, 2013 on Djam Karet's label Firepool Records. It features all of the original members of the band, with Djam Karet's Gayle Ellett on keyboards, and includes special guests Colin Edwin (Porcupine Tree) and Joel Adair (Legacy Brass Quintet), amongst others. You can grab an audio and visual taste of Conjure here.
It will be a great way to start your New Year!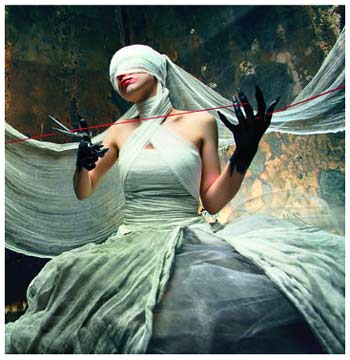 Tracklist:
1. Praxis (5:14)
2. Dead Leaf Echo (3:18)
3. Brutality Of Fact (3:17)
4. Alice Krige Pt.1 (5:54)
5. Solitude One (4:25)
6. Ravenwood (3:27)
7. Mother Night (4:23)
8. Vargtimmen (4:59)
9. Malise (3:15)
10.New Lands (4:12)
11.A Sense Of An Ending (5:30)
12.The Secret Of Fire (5:16)
HOI:
Jason Spradlin: drums and programming
Gayle Ellett: Moog, Mellotron, Hammond organ, Rhodes, and Dilruba
Mike Davison: guitar, 12 string acoustic, and guitar synth
Mark Cook: Warr guitar, ADG fretless bass, guitar, and programming

Special Guests:

Lisa Lazo: keyboards on track 5
Bob Fisher: flute on tracks 1 & 4
Colin Edwin: fretless bass on tracks 1 & 11
Joe Blair: lapsteel guitar track 4
Joel Adair: trumpet on track 4
Djam Karet's new album: The Trip ... will be released in March of 2013.
The Trip is a cinematic journey through time, consisting of one new continuous piece of music clocking in at right around 48 minutes. This new studio album features the entire extended 5 piece DK lineup from The Heavy Soul Sessions. The final mix is being painstakingly assembled now and music samples will be posted in the beginning of 2013.
Djam Karet have also been busy working hard in the studio, writing and rehearsing most of the summer and fall in the hot box of White Arrow Studios, and are now in the active process of recording even newer material. These sessions also include original Djam Karet member Henry Osborne on bass. The fruition of these sessions will be new albums released as a series of projects mid-to-end of year 2013 and into 2014, the 30th Anniversary of the band. Numerous possible live dates and touring to coincide with the 30 Year Anniversary of Djam Karet in 2014 are currently in the works. There is much to look forward to!
[Source: Djam Karet]